Snapper Salutes our Men and Women in the Healthcare, Military or First Responder Fields with Discounts on Qualifying New Equipment Purchases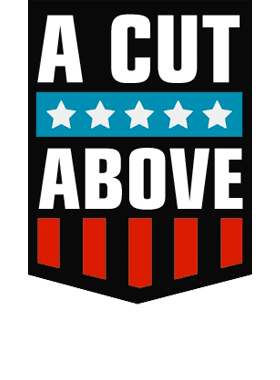 We recently announced an exciting new savings program for military members, first responders and licensed medical professionals called A Cut Above. With this program, we are able to provide savings, up to $1,000*, to those who serve us and the country the most. Are you a healthcare professional, military member, or first responder? Consider Snapper® and the A Cut Above discount next time you are looking for a Legendary mower.
From 1/1/2023 to 12/31/2023, take advantage of this special rebate savings event. See rebate form for details. Offer cannot be combined with any other offers such as Bid Assist, Equine Program, PPP, Fleet Rebate, etc. Download the mower rebate form for complete details, terms and conditions.
Download Snapper Rebate Form >
Mail-In Deadline: 1/15/2024
*Rebate form, proof of purchase, and proof of status are required to receive Visa Gift Card Rebate.
Limited to two (2) A Cut Above rebates per customer, per 12-months.
Prices will depend on the brand of the purchased product.
Who Qualifies?
Military Members:
Active Duty (Army, Navy, Air Force, Marines, National Guard, Coast Guard, and Active Reserves)
U.S. Military Veterans
U.S. Military Retired
(Must show valid military I.D. or Leave & Earnings Statement (LES), Certificate of Release or Discharge from Active Duty (DD-214) - Copies must blackout ID numbers.)
First Responders and Licensed Medical Professionals:
Police Officers, Sheriff/Sheriff's Deputy, State Trooper, Federal Law Enforcement Officer
Firefighter
EMT/Paramedic
Nurse
Medical Doctors
(Must show department I.D. or badge, National Registry EMT Card (NREMT), or National Paramedic Certification (NRP))
Click below to submit or check the status of your rebate online.
| | | | | |
| --- | --- | --- | --- | --- |
| Spend (MAP Price) | $3,999 - $4,999 | $5,000 - $7,999 | $8,000 - $9,999 | $10,000 + |
| Instant Discount | $150 | $250 | $375 | $500 |
| Visa Gift Card Rebate | $150 | $250 | $375 | $500 |
| Total Rebate | $300 | $500 | $750 | $1,000 |