Choosing Between a Gas or Electric Lawn Mower
---
Snapper® now offers a variety of both gas and electric lawn mower models. However, choosing the best power option for your needs may not always be so clear. With this how-to article, you will learn the key differences between our gas and battery-powered lawn mowers to assist you in deciding which option is best for you and your lawn.
With the variety of available equipment options, it's easy to find the gas or electric lawn mower that's right for you.

Key Factors to Consider
Both gas and electric Snapper lawn mowers can be great additions to your collection of lawn care equipment. Learn about a few key factors to consider, to get you started in determining which power option is best for you.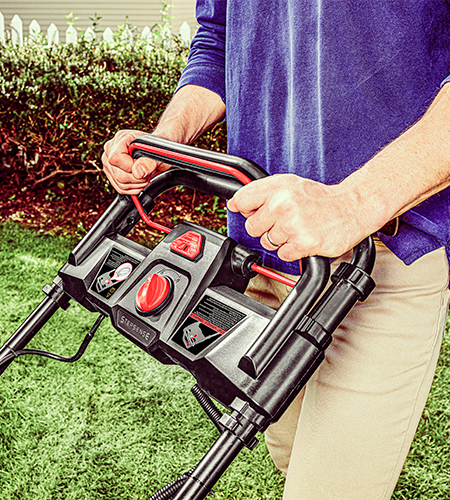 Gas & Electric Lawn Mowers
We hope this comparison helped you narrow your search for your next lawn mower. Whether its a gas or electric lawn mower, Snapper has you covered. Featuring several different models and features to make your yard work easier we have a mower that's just right for you and your lawn. Get going finding your next mower.